Scholarships
Every child should have the opportunity to Aim Higher. Learn more about how to apply for our scholarships.
Donors
Make a gift to the Aim Higher Foundation and help more children access the life-changing benefits of a Catholic school.
Schools
Learn how you can help the families at your school access one of the Aim Higher Foundation's scholarships.
Our Mission
The Aim Higher Foundation seeks to ensure that
all children
can access a Catholic school.
Since 2012, the foundation has provided tuition assistance scholarships to more than 5,400 children—worth more than $3.4 million—to attend Catholic schools in the Archdiocese of Saint Paul and Minneapolis.
Latest News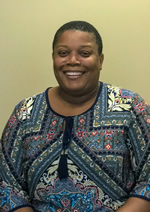 The Aim Higher Foundation is pleased to announce the hiring of Lekenka Beja as Executive Assistant/Office Manager effective January 2, 2018. Beja brings considerable experience in operational administration, accounting, and office management.
Holiday Hymns and Holy Mass with Archbishop Hebda
We were blessed earlier this week with the opportunity to spend time with the Shakopee Area Catholic School (SACS) community who won a special 'Holy Mass and Holiday Hymns' with the Most Reverend Archbishop Hebda.
ALL CHILDREN DESERVE THE OPPORTUNITY TO AIM HIGHER
This simple premise serves as the core principle of the Aim Higher Foundation. With your help, we can bring a vibrant Catholic education to more children in the Archdiocese of St. Paul and Minneapolis.