We seek to ensure that all children can access the life-changing benefits of a Catholic school.
---
The Aim Higher Foundation Mission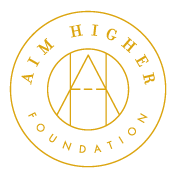 TUITION ASSISTANCE
Scholarships
---
The Aim Higher Foundation helps more children access the proven benefits of a Catholic education by making tuition more affordable at K-8 Catholic schools in the Archdiocese of St. Paul and Minneapolis. We provide $1,000 scholarships to children from families with demonstrated financial need.
Aim Higher Scholarships, once awarded, follow their recipients from Kindergarten through 8th Grade. That is, once a child receives a scholarship, they will continue to receive an additional scholarship each year until they begin high school.
THE CATHOLIC SCHOOL
Advantage
---
We believe Catholic schools provide an education that is second to none. Catholic schools offer an academically-focused valued-based, and spiritually enriching education. They empower children with a higher purpose as they prepare for high school and a higher calling as they grow into leaders of their families, our Church, and our community.
Across the greater Twin Cities metro area, families seeking a transformational educational experience for their children turn to Catholic schools. Since 2012, we have awarded more than 16,000 scholarships—worth more than $15 million