Don Mulligan, Chair of the Aim Higher Foundation's Board of Directors, will be presented Minndependent's Community Champion award at the organization's Private & Independent Education Awards ceremony on April 30, 2023. The award recognizes Don's leadership and unwavering commitment to the mission of the Aim Higher Foundation and the thousands of local scholars we support every year.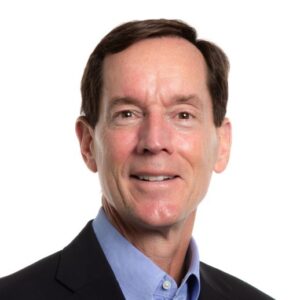 Don is a distinguished member of a small group of like-minded Twin Cities philanthropists who founded the Aim Higher Foundation in 2011 with a shared vision to ensure K-8 Catholic schools would be accessible to children from all financial backgrounds. The founders' collective focus was to provide needs-based scholarships for children whose parents could not meet the full cost of tuition of K-8 Catholic schools.
As the foundation enters its second decade, the founders' original intent has manifested into something truly remarkable: To date, the Aim Higher Foundation has awarded over 16,000 scholarships worth nearly $15 million. Don's dedication has been integral to this growth.
"We couldn't be more thrilled that Don is being recognized for this prestigious award," explains Ricky Austin, President of the Aim Higher Foundation. "And we are so grateful for his service to our mission."
"Don's leadership experience, financial acumen, and forward thinking have been paramount to our mission's measured and sustained growth. He has set the tone for management and his fellow directors by helping us stay acutely focused on meeting and exceeding our strategic goals. And his example keeps at the forefront of our minds why we have come together in the first place: to create more opportunities for the children we serve."
Mr. Mulligan stepped into the role of Chair of the Board of the Aim Higher Foundation in January 2022, in the midst of noticeable increases in demand for a Catholic education. For the third consecutive year, enrollment is increasing across the K-8 Catholic schools of the Archdiocese of Saint Paul and Minneapolis. Yet, as parents and school leaders widely share, even more families would be choosing a Catholic school if more financial barriers were removed.
Recently retired as Chief Financial Officer of General Mills, Mr. Mulligan's track record of igniting organization growth, developing top talent, and strengthening key relationships have proven and will continue to be extraordinarily valuable to the Aim Higher Foundation's recent growth and efforts to help even more children.
The Aim Higher Foundation encourages all friends of the foundation to attend the Independent and Private Education Awards ceremony on April 30. Tickets may be purchased through Minndependent's website or by calling 651-297-6716.