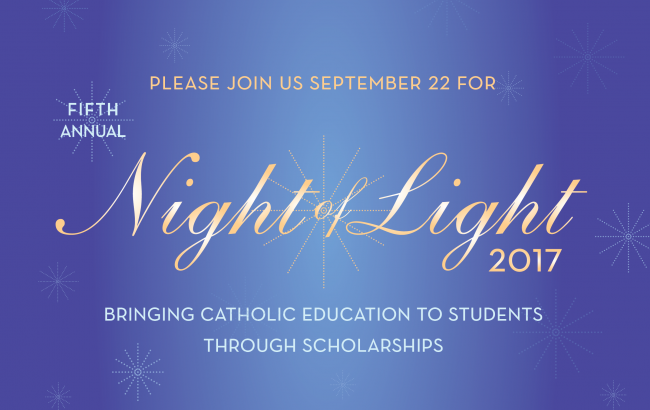 Night of Light Celebration
Friday, September 22, 2017, 6pm
JW Marriott Minneapolis, Mall of America
2141 Lindau Lane • Bloomington, MN 55425
The annual Night of Light event is the Aim Higher Foundation's primary fundraising event of the year. Through this celebration, we are able to provide more than 900 children access to Catholic schools in the Twin Cities.
Join us again this year in shining a light on the teachers and school leaders who work tirelessly day in and day out to provide an excellent, vibrantly Catholic education to our scholars.
See you on Friday, September 22, 2017!
Questions? Please contact Yvette Mullen at [email protected]
---
In addition to the sponsors and partners on the right, we also want to thank:
The Aim Higher Foundation's Board of Directors
Amara Wines
Forest Lake Floral
Mario Esteb, St. Pascal Baylon
Jeremy McColm
Stagetime Productions
Karen Bachman Thull
Thanks also to the generous support of the following families, we are able to provide complimentary tickets to the pastors and principals of every Catholic school in the Archdiocese:
Dan & Colette Hagen
George Kronschnabel
John & Jane McNeill
Mike & Michele Traeger
Robert & Anne Strachota