The Aim Higher Foundation is pleased to announce the hiring of Claire Buethe as Director of Advancement, Donor Engagement. In the new position, Claire will play an integral role in advancing the Aim Higher Foundation mission by leading donor-focused fundraising initiatives.
"We are excited to welcome Claire to our growing effort to make the proven, transformational benefits of a Catholic education accessible to more children," said Ricky Austin, president of the Aim Higher Foundation.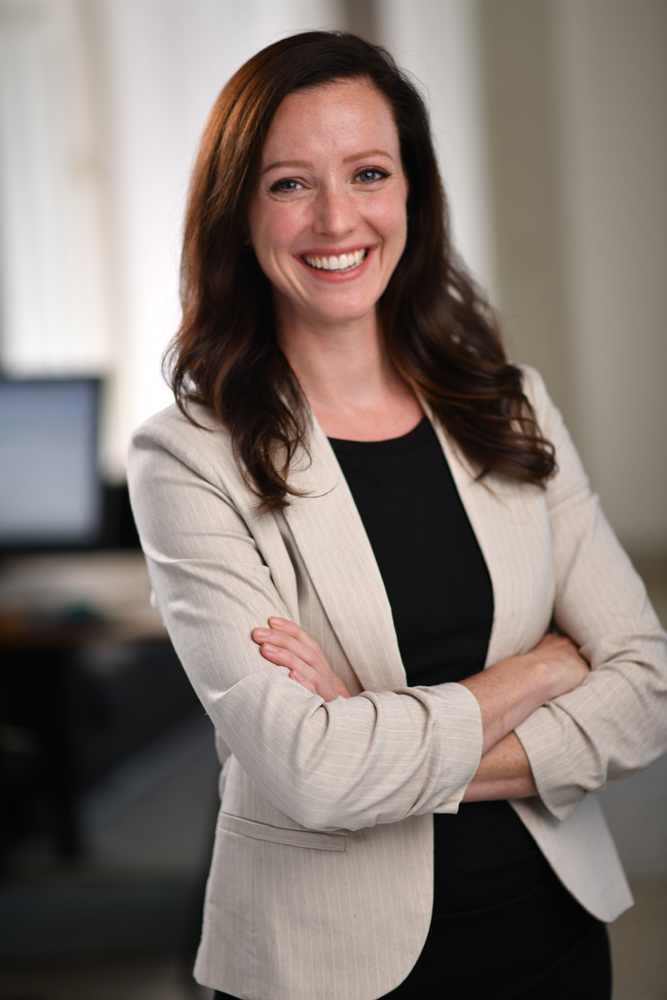 "Claire brings a breadth and depth of leadership experience in the Catholic school sector and a unique understanding of the mission we serve. Her enthusiasm and purposefulness in this work make her a valuable addition to the team."
Claire is a skilled relationship builder and storyteller. In her most recent role as a Dean of Students at Visitation School in Mendota Heights, she advised faculty, developed programming that enhanced the overall student experience, and spearheaded various culture-building initiatives. Prior to Visitation, she taught and served at St. Thomas Academy, Nativity of Our Lord Catholic School in St. Paul and St. Mary of the Lake, now Frassati Catholic Academy in White Bear Lake.
In addition to her service to Catholic schools, Claire has led successful endeavors in real estate at eXp Realty where she earned recognition as a top team earner in 2022. She has also been recognized for her writing and research, winning the Graduate Research Team, Partnership-in-Learning Grant, and Traveling Research Grants from the University of St. Thomas. On multiple occasions, she has been invited to speak as Visitation's commencement speaker.
"Above all, my passion lies in the well-being and success of the children and community," said Buethe. "As a product of Catholic education myself, I have personally experienced the transformative power it holds and want to work to create a world where Catholic schools are accessible to all."
Claire holds a Master's degree in English from the University of Saint Thomas and an undergraduate degree in English and secondary education from Saint Mary's College in Indiana. She proudly resides in St. Paul with her two daughters, her "driving force behind her unwavering enthusiasm and determination."
Claire Buethe can be reached at [email protected] or at 612-819-6711 ext. 105
About the Aim Higher Foundation
The Aim Higher Foundation provides student-based, tuition-assistance scholarships so that more children in the twelve-county Twin Cities metro area can experience the life-changing benefits of a Catholic education. Since 2012, the foundation has awarded more than 14,000 scholarships – worth more than $12.8 million – to children to attend Catholic schools serving K-8 students in the Archdiocese of St. Paul and Minneapolis.